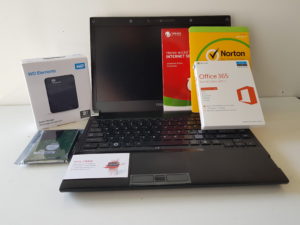 If you have recently purchased a computer but you are experiencing difficulties, this would be a good time to give us a call.
If you need individual items set-up then that can be done as well.
DATA TRANSFER
If you want to transfer your data from your previous computer, we will endeavor to transfer all your important documents, photos and videos including music and email where possible. However, this will depend on the compatibility and age of the software previously used. In some cases the previous software may allow us to extend the licence and install it on your new system, however each case will be different and we can advise you on this once we have made an assessment.
IMPORTANT

Not all programs can be transferred to new computers but we can advise you on that at the time of purchase. We need to check if your existing software licences allow transfer to a new computer and also if the existing software is compatible with the new operating system.
If you have any questions just give us a call
075758254 or 0274508887
Computer Set Up (Installation)
As a former Technician Service Manager in a large computer store I experienced dissatisfied customers who had purchased computers and returned complaining about their product being faulty. However 98% of the time they were unable to understand the instructions on how to set up the computer and install the necessary software to make it work effectively. 

The computer installation process is a valuable service because many brands can have different system setups. Unless you are confident with computers and able to accurately trouble shoot problems that arise while setting up your computer, this could make your computer experience frustrating.
Computer Set Up 
This set-up is for new computers
Craig Computers will make life easier by not only taking the guess work out of installing your new computer but offering that personal follow up support and guidance.
Services offered within the Installation Process.
Installation of previous and new software, including security programs.
😀
Internet connection and modem set up (if not already installed)
🙂
Installation of operating system critical updates eg. Windows.
😀
Set up email
Install USB printer or Wireless
Run down on how to use the computer.